Welcome, dear visitor!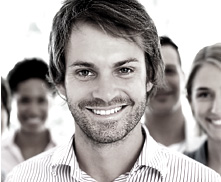 Perina é uma empresa com know-how de 20 anos no mercado em Soluções Integradas para Embalagens Flexíveis: consultoria técnica, vendas comerciais e suporte técnico em P&D Embalagens Flexíveis. Nossa história desde que foi fundada 2009, nossa iniciativa estava focada intensamente nas áreas de tecnologias, automação de processos e sistemas profissionais nas áreas de DTP - Editoração Eletrônica – Pré-impressão – Impressão no mercado global de flexográfia, agregamos representações com empresas internacionais no Brasil.
Há 8 anos iniciamos uma nova atividade focada em consultoria técnica para P&D embalagens, em visão desta oportunidade no mercado, investimos em tecnologias da X-Rite® Pantone® (Hardware: Exact Advanced+Scan | Software: InkFormulation 6; iQC Print; InkKeyControl; ColorCert QA; e-Xact Manager & DataMeasure; Pantone Live) para atender uma demanda de clientes exigentes, sempre motivado pela constante dedicação que nos mantem atualizados com as tendências sustentáveis inovadoras em embalagens flexíveis, processos de pré-impressão, impressão e formulação de tintas, intuito assegurar no controle de qualidade sob norma ISO12647-6 FTA de printabilidade com perfil normalizado ISO e linearizado, estamos preparados tecnicamente para atendermos o mercado das indústrias e convertedores embalagens flexíveis, fábricas de tintas e clientes finais, uma parceria que deu muito certo e promissor com as empresas que representamos no segmento de embalagens flexíveis e pré-impressão, ampliamos nossos serviços paralelamente: prospecção comercial e avaliação sob critérios na qualidade de impressão, elaboração gráfica "Preflight/Check-list/FinalArt", padronização da identidade visual no aspecto em colorimetria da empresa e marca (BrandOwner) "FingerPrint/Branding", visando todo processo em conjunto que nos permitiu apontar e avaliar os melhores custos e benefícios, desde abordagem comercial, necessidadde de P&D embalagem, Pré-impressão, Controle de Impressão – Produção, análise SGQ e pós vendas "follow-up".

Perina is a company with 20 years of know-how in the market in Integrated Solutions for Flexible Packaging: technical consultancy, commercial sales and technical support in R&D Flexible Packaging. Our history since it was founded in 2009, our initiative was intensely focused on the areas of technologies, process automation and professional systems in the areas of DTP - Desktop Publishing - Pre-press - Printing in the global flexography market, we aggregate representations with international companies in Brazil.

Ago eight years, we started a new activity, technical consultancy in R&D packaging, in view of this market opportunity, we invested in X-Rite® Pantone® technologies (Hardware: Exact Advanced + Scan | Software: InkFormulation 6; iQC Print; InkKeyControl; ColorCert QA; e-Xact Manager & DataMeasure; Pantone Live) to meet the demands of demanding customers, always motivated by the constant dedication that keeps us up to date with innovative packaging trends and prepress, printing and ink formulation processes, in order to ensure in quality control under ISO 12647-6 (FTA) printability standardized and linearized profile, we are technically prepared to serve the market for flexible packaging industries and converters, paint factories and end customers, a partnership that worked very well and promises with the companies we represent in the flexible packaging and prepress segment, we have expanded our services in parallel te: commercial prospecting and evaluation under criteria of print quality, graphic design "Preflight / Check-list / FinalArt", standardization of the visual identity in the aspect of colorimetry of the company and brand (BrandOwner) "FingerPrint / Branding", aiming at the whole process in set that allowed us to point out and evaluate the best costs and benefits, from commercial approach, need for packaging R&D, Prepress, Print Control - Production, QMS analysis and "follow-up" post sales.
De acordo com a LGPD - Lei Geral de Proteção de Dados é a Lei nº 13.709, diante das exigências para adequações para mapear todas as operações internas. A Perina está totalmente adequada a nova Lei Geral de Proteção de Dados em vigor no Brasil, caso você deseje conhecer sobre estes processos ou denunciar alguma irregularidade percebida, o canal direto com nosso DPO (adm@perina-pack.com) estará a sua disposição, com total segurança e sigilo sob "Privacy by design e o Privacy by default".